A monthly injection of buprenorphine BUP-XR is more effective than a placebo for treating opioid addiction, according to the results of a new study[1]. This formulation is the extended release version.
A daily dose version of buprenorphine was approved by the FDA (US Food and Drug Administration) in 2002. It has been an effective treatment for opioid use disorder. Daily doses mean patients must commit to taking it each day; they may start to experience cravings for opioids once they get close to the end of the 24-hour cycle when they can take more medication.
Medication Assisted Therapy and Treatment for Opioid Addiction
Buprenorphine and methadone are both used in MAT (Medication Assisted Therapy) to treat opioid addiction. These medications are used in combination with behavioral counseling as part of a "whole patient" approach. The medications are used to control cravings and clients work with a counselor to develop new ways of thinking and responding to life stresses.
Extended Release Buprenorphine Called Sublocade
The extended-release version of buprenorphine was approved by the FDA in November 2017, which is being marketed under the brand name Sublocade. Approval was based on positive results in a Phase III human subjects study. The study has been published in The Lancet to make it available to the wider scientific community.
Double-Blind Study Conducted
Researchers divided 200 participants in the randomized, double-blind study into three groups. All of them had a mean duration of opioid use of between 11 and 12 years. Two of the groups were given different monthly doses of BUP-XR and one was given a placebo.
Both groups who were given BUP-XR reported "substantial portions of participants" abstaining from opioids. They also experienced relief from opioid withdrawal symptoms and control from cravings for opioids without having to take medication on a daily basis.
Source:
[1] https://www.nih.gov/news-events/news-releases/monthly-buprenorphine-injections-effective-opioid-use-disorders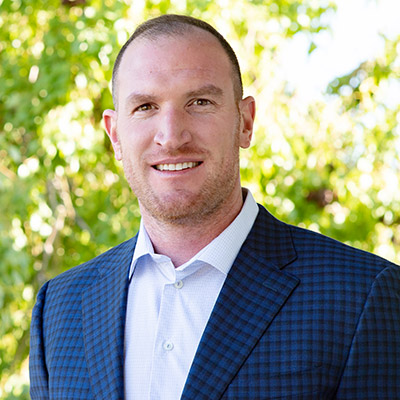 Blake Nichols is the Director of Operations at Desert Cove Recovery. Blake battled his own addiction to drugs and alcohol and was given the gift of recovery at the age of 23. Since 2008, Blake has dedicated his life and career to the field of addiction. He has experience in all aspects of addiction treatment including direct care, admissions, marketing, and administration.
Blake feels that the greatest reward of working in the recovery field is being part of the transformation that a person goes through from the time they arrive and begin treatment, through the hard work and the Miracle of recovery, and ultimately the change into a confident and capable person ready to carry the message of recovery.
"My career has focused on serving others. I have accepted ownership of my responsibilities as that is the key to working at the highest level of professionalism. I have worked to be positive and offer solution-based suggestions in my work and personal life."