What Happens When You Make the Decision to Go to Rehab Arizona
It can be a scary situation to realize that going to rehab is the best decision for your life right now as you look to recover from an addiction that you're suffering from. However, that is coupled with hop;, hope for a brighter future, one that includes feeling more in control of your life than is the case currently. One of the best things that you will learn when you go to rehab Arizona is that you're not alone as you will see that others are struggling with the same types of things that you are.
How Life Can and Will Change When You Go to Rehab
One thing is certain: Your life will change as a result of entering rehab.
One significant difference that will come to your life is changing the focus of it from drugs to something else, something healthier. Up to this point, your mind has been clouded by its increasing focus on securing and taking drugs. It will take some time, but having your mind clear up and open up is going to have a tremendously positive impact on your life. And, as a result of this and the other impacts of rehab, you will very gradually develop a higher sense of self-esteem.
But perhaps the most important way that your life will change is from you being able to feel a much closer sense of what your true needs are and how to address them. This is often done through meditation or prayer. Fully experiencing emotions rather than trying to eliminate them through alcohol or drug use will also allow you to gain a much firmer handle on how to handle those emotions and what is the best for you and for others around you.
Continued after video:
How You're Giving Yourself Another Chance
The feeling that you are not going to give up on yourself is a motivating experience, and that's exactly what you're doing when you head to rehab. It's not going to be easy, but you're giving yourself another chance to experience life as it should be lived, without alcohol or drugs controlling it.
One thing that is essential to keep in mind is that you really can change. The same as the person that you are while battling your addiction might have be unrecognizable as compared to who you used to be, the person who you can be in the future also has the potential to be quite a change from who you are now.
And make sure to keep in mind that it's never too late for you to take advantage of another chance. While nothing can be done about the past, everything can be done about the future, and you should take advantage of the years that you have remaining. For example, Roy Kroc was 53 when he started getting involved with McDonald's and ended up buying it at the age of 59.
How You'll Deal With Your Fears When You Go To Rehab Arizona
Of course, you will likely experience a variety of fears connected with going to rehab. However, it's important to remind yourself that this is normal and that there are ways to deal with those fears and push past them.
One of the most common reasons why those who enter rehab experience fear is thinking about what the detox and withdrawal experiences are going to be like. Although they will most likely be unpleasant, you can trust in those who are overseeing you, that they will be closely monitoring you so that you remain safe throughout that trying process.
Another common fear for those in these types of situations is a fear of failure, a fear of not succeeding with the recovery process. Fortunately, just walking through the doors are strong steps in the right direction. Once there, remind yourself that your odds of success have gone up tremendously now that you're receiving treatment and taking an active role in the recovery process.
It's important to note that some people even experience a fear of success, thinking that they aren't worthy of beating this addiction. However, you are worthy of beating it and can.
Another common fear is the fear of admitting that you are suffering from an addiction. Oftentimes, emotions like embarrassment or denial can be felt in these situations, but it's essential that you note that anything that you are doing to overcome this addiction is a positive and something that will end up in a lot more positive emotions being felt than those. Once this addiction is overcome, you'll be feeling emotions that you want to be feeling such as pride instead.
When it's time to start working on overcoming the addiction that you or a loved one is looking to overcome, give Desert Cove Recovery a call, and we can help.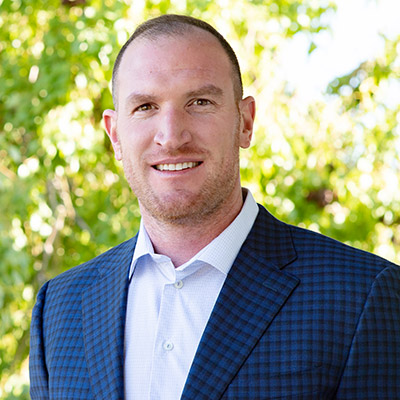 Blake Nichols is the Director of Operations at Desert Cove Recovery. Blake battled his own addiction to drugs and alcohol and was given the gift of recovery at the age of 23. Since 2008, Blake has dedicated his life and career to the field of addiction. He has experience in all aspects of addiction treatment including direct care, admissions, marketing, and administration.
Blake feels that the greatest reward of working in the recovery field is being part of the transformation that a person goes through from the time they arrive and begin treatment, through the hard work and the Miracle of recovery, and ultimately the change into a confident and capable person ready to carry the message of recovery.
"My career has focused on serving others. I have accepted ownership of my responsibilities as that is the key to working at the highest level of professionalism. I have worked to be positive and offer solution-based suggestions in my work and personal life."