Accredited Addiction Treatment in Arizona
Seeking treatment for an addiction to drugs or alcohol is a big step. In light of this, it is important to take the time to identify a treatment center that will address your specific needs.
Since your primary goal is to free yourself from your addiction, it's crucial to choose a rehab that relies on proven, evidence-based practices and has patients' best interests at heart. Unfortunately, this isn't something that you can just take a facility's word for; there is too much at stake for that. By sticking with facilities that offer accredited addiction treatment in Arizona, however, it will be much easier to identify one that will arm you with the tools for long-term success.
What is Accreditation All About?
It is easy enough for a drug rehab facility to state that it uses proven methodologies and is otherwise above board regarding addiction treatment. As the saying goes, however, actions speak louder than words. Since your health and life are at stake here, this isn't the time to give a place a shot and hope for the best. Instead, insist on undergoing treatment at a facility that holds relevant accreditation from authoritative accreditation bodies. Read on to learn more about how to find them.
Why Does Accreditation Matter in Addiction Treatment?
Like anyone who is ready to reclaim a sober life, you're probably already planning to do your homework before choosing an addiction treatment center. However, you are a novice when it comes to addiction treatment, so you can't be expected to know what to look for. Accreditation matters because when a facility is accredited, it has proven to an independent organization that it meets or exceeds a rigorous list of standards. Think of this independent organization, or accreditation body, as detectives who do the heavy lifting for patients like you. If a facility has the "all clear" from a respected accreditation body, you can rest assured about the quality of care that you will receive.
Who Offers Accreditation for Addiction Treatment Facilities?
Learning that a treatment center is accredited is a step in the right direction, but it's also important to confirm that the accreditation comes from a respected and reputable organization. Many accreditation bodies offer accreditation to addiction treatment centers; without a doubt, The Joint Commission is the best known of them all. Formerly known as JCAHO, The Joint Commission provides accreditation to facilities that meet an exhaustive list of stringent quality standards.
Another name to look for when seeking accredited addiction treatment is CARF—The Commission on Accreditation of Rehabilitation Facilities. This organization has been accrediting health care facilities since 1966. They offer various levels of accreditation, but the three-year one is the gold standard. Other accreditation bodies include the National Committee for Quality Assurance and the All States.
Continued after video:
The Accreditation Process for Addiction Treatment Centers
It's important to know what is involved in acquiring an accreditation from an organization like The joint Commission because it drives home just how stringent their standards tend to be. To receive an accreditation from The Joint Commission, for example, a facility must demonstrate that it meets all of the organization's accreditation conditions and that it is committed to continual improvement. An intensive on-site survey is performed to confirm that a facility meets these standards. The organization is typically given time to make corrections before a follow-up survey is completed.
To maintain its accreditation, an addiction treatment center must submit an annual Quality Improvement Plan along with an annual Conformance to Quality Report to the accreditation body.
Benefits of Choosing an Accredited Addiction Treatment Center
Some of the top advantages of choosing an accredited facility for addiction treatment include:
outcome- and evidence-based treatments that are continually assessed and improved for quality
emphasis on individualized addiction treatment—patients are not treated like numbers
effectively trained and credentialed personnel who undergo continuing education and training on a regular basis
emphasis on customer satisfaction
access to the latest evidence-based treatment options
the peace of mind of knowing that the facility must meet and continue to meet a rigorous list of standards to continue to hold the accreditation
You will also find that accredited facilities tend to offer the most pleasant and relaxing surroundings for people who are in recovery. Oftentimes, these facilities employ a whole-person, or holistic, approach to addiction treatment, which recognizes the fact that physical dependency is just one aspect of addiction and that many other factors often contribute and must be addressed.
Accredited Treatment is the Right Choice
In light of Google's recent move to address shady, fly-by-night rehab facilities by refusing to display their ads in search results, it is more important than ever to perform your due diligence when seeking addiction treatment. While the search engine's efforts are a step in the right direction, there are still many pitfalls to watch out for. One of the best ways to sidestep the worst of them is by sticking with facilities that possess accreditation from dependable and reputable accreditation bodies.
Desert Cove Recovery is accredited by The Joint Commission, so you can be rest assured you are receiving quality care from start to finish. Contact us to learn more about our programs and take the first step on your road to sobriety.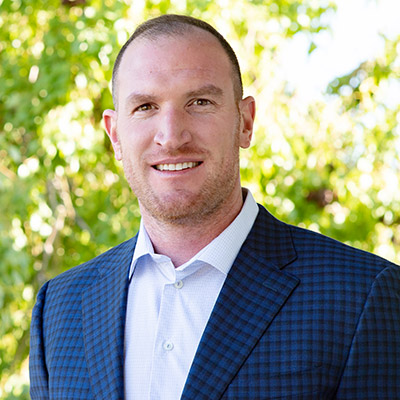 Blake Nichols is the Director of Operations at Desert Cove Recovery. Blake battled his own addiction to drugs and alcohol and was given the gift of recovery at the age of 23. Since 2008, Blake has dedicated his life and career to the field of addiction. He has experience in all aspects of addiction treatment including direct care, admissions, marketing, and administration.
Blake feels that the greatest reward of working in the recovery field is being part of the transformation that a person goes through from the time they arrive and begin treatment, through the hard work and the Miracle of recovery, and ultimately the change into a confident and capable person ready to carry the message of recovery.
"My career has focused on serving others. I have accepted ownership of my responsibilities as that is the key to working at the highest level of professionalism. I have worked to be positive and offer solution-based suggestions in my work and personal life."