Is Vivitrol® Safe Addiction Treatment?
Did you know that the Center for Disease Control reports that 91 Americans die every day from an opioid overdose?
Would you believe that opioids like heroin, fentanyl and prescription narcotics killed over 33,000 people in 2015 alone?
The CDC states that over 60 percent of overdose deaths are due to opioids, whether they're prescription pills or street drugs. Opioid addiction is quickly reaching crisis levels in the United States, but addiction treatments are not keeping up with this alarming trend.
The Food and Drug Administration has recently approved the use of Vivitrol®, an injectable form of the well-known addiction treatment drug naltrexone.
What is Vivitrol®?
Vivitrol® is the injectable form of the pill naltrexone. Until recently, naltrexone was an oral medication that doctors would prescribe for both alcohol and drug addictions. The person would be required to take a pill every day in order to curb cravings for opioids or alcohol.
The potential problem with naltrexone pills is the accountability aspect of the treatment. It can be easy for addicts to find themselves in compromising situations and "forget" to take their pill, which undermines their sobriety treatment.
By switching to a single monthly shot administered by a doctor, this can eliminate the temptation of those potentially dangerous situations.
How Does Injectable Naltrexone Work?
At its core, naltrexone is what is known as an antagonist, or blocking, medication. The medication works by binding itself to the same receptors in the brain that an opioid molecule would typically bind to. The difference is that naltrexone does not provide the dopamine release, or "high," that comes when an opioid binds to the receptor instead.
This means that the medication creates a barrier to block opioid molecules from binding to those receptors, which takes away all of the reward an addict would typically get from using his or her drug of choice. This helps to retrain the brain's craving signals and prevent relapse while the person is in recovery.
It's important to note that Vivitrol®, or any naltrexone can only be taken after a full detoxification has been completed. Attempting to take this type of medication before fully detoxing is dangerous.
Continued after image…
Is Vivitrol® an Effective Treatment for Addiction?
While no treatment yet has a perfect success rate, Vivitrol® can be immensely helpful for some people. The accountability and single dose both help to make the treatment process as successful as possible.
What About Potential Side Effects of Vivitrol®?
As with any medication, there are potential side effects to using Vivitrol®. This is especially true for people who have been regularly using opioids prior to beginning treatment.
Some people experience symptoms like nausea, tiredness, anxiety, restlessness, joint pain and abdominal cramping, which are all mild signs of withdrawal. This is only cause for concern if the symptoms persist over an extended period of time.
Other, more serious side effects of Vivitrol like mood changes, vomiting, confusion or hallucinations can occur, but they are rare. Typically, if a doctor has prescribed Vivitrol® for treatment, it is because he or she believes that the benefits outweigh any potential risks. Few people experience any serious problems while taking Vivitrol®.
Are There Any Other Concerns?
– Is Vivitrol® Safe?
One of the most common questions people ask is, "Is Vivitrol® safe?" The answer to this question is yes, as long as the person follows the full treatment plan and is medically supervised.
Because naltrexone blocks a person's ability to feel an opioid high, some people will try to overcome this by taking large quantities of drugs, which is extremely dangerous. This is a concern for some, but doctors and recovery centers have become more diligent about educating patients about this.
– Does Vivitrol® Really Help Achieve Abstinence?
While every person is different, overall the studies have shown that the injections are effective for helping patients stay sober. One study found that 36 percent of patients who were receiving Vivitrol® injections stayed completely sober compared to only 23 percent who received no medication.
In addition, Vivitrol® users reported up to 99 percent opioid-free days during a 25-week evaluation. Non-users only reported 60 percent opioid-free days.
Contact Us For Addiction Help
If you or a loved one are struggling with an opioid addiction, know you're not alone. There are so many options available to you, and we want to help. Addiction is a disease that can be treated, but you can't do it by yourself.
Don't become one of the CDC's tragic statistics. Contact Desert Cove Recovery today, and let us know that you want to get started on your journey to recovery so that we can help you with your next steps.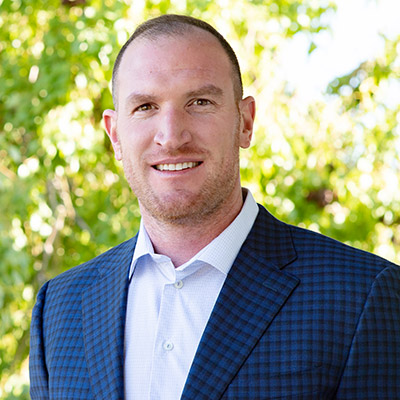 Blake Nichols is the Director of Operations at Desert Cove Recovery. Blake battled his own addiction to drugs and alcohol and was given the gift of recovery at the age of 23. Since 2008, Blake has dedicated his life and career to the field of addiction. He has experience in all aspects of addiction treatment including direct care, admissions, marketing, and administration.
Blake feels that the greatest reward of working in the recovery field is being part of the transformation that a person goes through from the time they arrive and begin treatment, through the hard work and the Miracle of recovery, and ultimately the change into a confident and capable person ready to carry the message of recovery.
"My career has focused on serving others. I have accepted ownership of my responsibilities as that is the key to working at the highest level of professionalism. I have worked to be positive and offer solution-based suggestions in my work and personal life."