How Addiction Affects a Family
Addiction affects not only the life of the person struggling with addiction but also the lives of everyone he or she cares about. Families can suffer the effects of addiction emotionally, financially and even physically. In some cases, family members may be inadvertently contributing to an individual's addictive behaviors. By understanding the impact of addiction on family, you can be prepared to offer your loved one the support he or she needs while protecting yourself and the others you care about.
(Continued below video…)
How Drug and Alcohol Abuse Can Damage Family Ties
When a person is struggling with addiction, getting the next fix becomes their top priority. The disease of addiction can lead a person to do things that are otherwise out of character, and these behaviors can put a serious strain on family relationships.
In pursuit of feeding their addictions, addicts may:
Lie or fail to keep promises
Borrow or even steal money from family to pay for the addictive substance
Be unreliable and struggle to meet family commitments
Forget about important duties or become distracted
Engage in illegal behaviors
Addicts may struggle to maintain employment as a result of their addiction, leading to additional financial strain for themselves and their families. Addicts may also suffer mood swings and other uncharacteristic behavior as a result of a substance's effects or the effects of withdrawal if they cannot get a regular fix.
All of these issues can quickly compound to create a hostile environment at home.
The Impact of Addiction on Children
Addiction has an especially powerful effect on families when the addict is a parent. Children require care and attention, but the disease of addiction can take away a parent's time and ability to care for his or her family.
Parents struggling with addiction may forget to take care of their own needs and the needs of their children. This may include missing meals, forgetting to pick kids up from school or failing to keep up with laundry and other chores.
Additionally, it may be unsafe for the children to be around the addicted parent. Mood swings and poor judgment can lead to explosive outbursts, and a parent caught up in the effects of drugs or alcohol may not be alert enough to protect children from dangers around the home. Sadly, there is also the risk that the parent may overdose in the presence of their child, putting their child in serious danger as well.
If only one parent is an addict, the other parent may experience significant stress while trying to deal with family responsibilities alone. This can put stress on the marriage, creating domestic turmoil at home that may affect the children as well.
For these reasons and more, children feel the impact of family addiction very strongly. Kids growing up in these conditions are more likely to face drug and alcohol problems of their own later in life.
Getting Help for Addicted Family Members
Most people who struggle with addiction do not want to hurt their families. However, they may be unable to break the habits and behaviors on their own. Similarly, family members are poorly equipped to handle the realities of addiction on their own.
Love is not enough to overcome the power of addiction, and loving family members run the risk of enabling the addiction further by continuing to provide financial support or shouldering the consequences of an addict's actions. For this reason, it is important to seek the help of qualified professionals outside of the family.
A professional intervention followed by drug treatment can help your loved one get the help he or she needs without putting further stress and risk upon your family. Together, you can work toward healing and recovering from the addiction and its effects on those you love.
SOURCE:
drugabuse.gov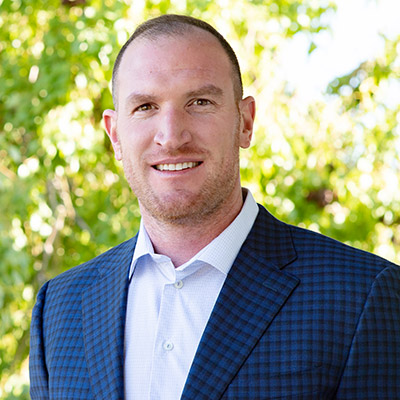 Blake Nichols is the Director of Operations at Desert Cove Recovery. Blake battled his own addiction to drugs and alcohol and was given the gift of recovery at the age of 23. Since 2008, Blake has dedicated his life and career to the field of addiction. He has experience in all aspects of addiction treatment including direct care, admissions, marketing, and administration.
Blake feels that the greatest reward of working in the recovery field is being part of the transformation that a person goes through from the time they arrive and begin treatment, through the hard work and the Miracle of recovery, and ultimately the change into a confident and capable person ready to carry the message of recovery.
"My career has focused on serving others. I have accepted ownership of my responsibilities as that is the key to working at the highest level of professionalism. I have worked to be positive and offer solution-based suggestions in my work and personal life."