VR Addiction Treatment – Will Arizona Rehabs Incorporate Into Treatment?
As the opioid crisis in the United States continues to escalate, treatment options for addictions of all kinds are more available and varied than ever. Throughout the country, there are addiction treatment centers in most major metro areas, and new techniques and treatments are being developed all the time. Technology has naturally played a major role in the evolution of the treatment of addiction and substance abuse, and nowhere is that more evident than in the advent of VR addiction treatment. Indeed, virtual reality technology, which is mostly associated with immersive video games, is increasingly being used in addiction recovery. Read on to learn more about how Arizona rehabs are looking into VR for addiction treatment as a viable option.
What is VR Therapy?
Before delving into what VR therapy is all about, an important caveat: This technology is still in its infancy, and much more research is needed to determine its overall efficacy. With that being said, this type of therapy involves using virtual reality technology, which immerses users in eerily realistic virtual worlds, to address various aspects of addiction. Most commonly, the technology is used to expose people in recovery to triggers and stressors in safe, clinical environments. It is also being explored as a way of making therapy more immediately accessible to those who are at risk of relapse. Some researchers are even exploring the use of the technology as a form of pain control.
History of Virtual Reality for Therapy
Buzz about virtual reality technology has reached a fever pitch lately, so it's easy to assume that its use in therapeutic and medical settings is fairly new. However, virtual reality has been explored as an option in addiction treatment for some time. During the 1990s, for example, a doctor at USC treated war veterans with PTSD using VR technology. Later, they branched out to treat conditions like depression and schizophrenia with the technology too.
Continued after video:
In the early 2000s, Dr. Patrick Bordnick of Tulane University's School of Social Work examined the use of virtual reality technology in the treatment of nicotine addiction. His research proved that the technology could trigger cue reactivity in smokers. Cue reactivity is a form of learned response that involves reactions to certain drug-related stimuli, or cues. The fact that VR technology can do this is significant because it offers a way for patients to work on positive reactions to such stimuli in safe, therapeutic environments.
VR Addiction Treatment and Environmental Triggers
As anyone who is in recovery can tell you, even the strongest resolve in the world can be no match for certain triggers. For a smoker, for example, that morning cup of coffee can be enough to make them want to light up. One of the most exciting promises of VR technology when it comes to addiction treatment is its ability to allow people in recovery to "face their fears" virtually. VR technology has come so far that when using it, people really do feel like they are immersed in the virtual world, so their reactions are genuine.
In the studies of VR therapy's effects on nicotine addiction, researchers found that the technology made a difference when used in tandem with nicotine replacement therapies. Now, researchers are exploring ways in which the technology might be used to treat addictions to opiates. In fact, some versions of this technology place users directly in "heroin caves," where they are presented with many triggers and cues. The resulting cravings can then be worked through safely with clinicians. Should the person encounter such triggers in the real world, it is hoped, they will be better equipped to cope with them in a healthy way.
Can VR Therapy Be Used to Ward Off Relapse?
Relapse is a common and natural part of the recovery process for many. Naturally, anyone with clean time under their belt wants to avoid it, but willpower often isn't enough. Support groups urge those in recovery to hit a meeting or to call their sponsor when urges arise, but it isn't always easy or possible to do. The hope is that VR technology may be turned to by those in recovery for immediate help when the urge to use strikes.
Noah Robinson of Vanderbilt University has spearheaded research into this area of VR therapy. He believes that by making therapy as accessible as, say, heroin, addicts would stand a much better chance of working through triggers and cravings that may lead them into relapse. The doctor has stated that the technology is akin to a "scalable intervention"—one that can be conducted by a single person and the appropriate VR technology.
The Accessibility Problem
To be sure, there is real promise in the use of VR addiction treatment, and the technology has progressed by leaps and bounds over the last handful of years. Even so, it is still a considerable investment for most people, so the odds of it becoming something that is used regularly in private homes any time soon are slim. More likely, the technology will begin finding its way into addiction treatment centers and Arizona rehabs, where it may be used in conjunction with proven therapies and treatments.
Will VR Therapy Ever Replace Traditional Treatment Options?
Some people believe that we will all exist mostly in a virtual realm someday. For now, though, we are all stuck in the real world—and VR therapy alone isn't enough to ensure long-term sobriety. As exciting as the technology may be, traditional addiction treatment options are and will continue to be an integral part of any recovery. Many Arizona rehabs are available to help, including Desert Cove Recovery, so take the first step today.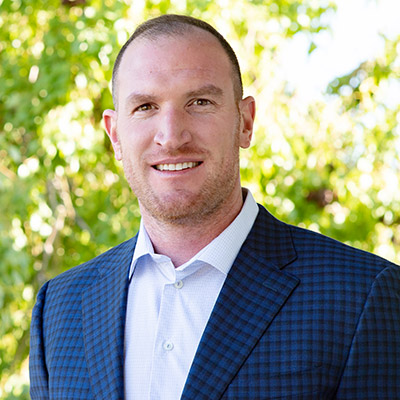 Blake Nichols is the Director of Operations at Desert Cove Recovery. Blake battled his own addiction to drugs and alcohol and was given the gift of recovery at the age of 23. Since 2008, Blake has dedicated his life and career to the field of addiction. He has experience in all aspects of addiction treatment including direct care, admissions, marketing, and administration.
Blake feels that the greatest reward of working in the recovery field is being part of the transformation that a person goes through from the time they arrive and begin treatment, through the hard work and the Miracle of recovery, and ultimately the change into a confident and capable person ready to carry the message of recovery.
"My career has focused on serving others. I have accepted ownership of my responsibilities as that is the key to working at the highest level of professionalism. I have worked to be positive and offer solution-based suggestions in my work and personal life."