Alcohol Rehabilitation Arizona Takes Look at the Symptoms and Dangers of Detoxing from Alcohol
Detoxing from alcohol can cause a variety of symptoms in the person who is experiencing withdrawal. People who consume alcohol often develop a dependency that is both physical and psychological. Even when the user understands the physical aspect of this substance, the psychological effects of withdrawal will often come as a surprise. Consider the value of using the services offered at an alcohol rehabilitation Arizona facility. You can always call the help desk for assistance when you need access to reliable information about alcohol withdrawal. This is a great way to learn about the services offered at Desert Cove Recovery. This will also allow you to get the answers to any questions you might have about how the rehabilitation process works.
Disorientation and Confusion
Withdrawing from alcohol can cause temporary disorientation or confusion. It can be difficult to think clearly or make decisions. However, getting access to reliable information is very important. The first step to recovery is learning about the problem, and it can take some time to sort through the information. This is a necessary part of the process of rehabilitation, which is why there are places to go for help. For example, people who are interested in getting professional help for their drinking problem can find resources at a facility for alcohol rehabilitation Arizona. This is an important option to consider because of the physical and mental effects that can take place when you are detoxing from alcohol. Some addicts try to detoxify alone, but this can be dangerous in many cases. The effect that the symptoms can have on family members, friends or co-workers should also be considered.
Continued after image…
Detoxing from Alcohol, Common Problems
There are a variety of symptoms that can accompany the withdrawal of alcohol. These may include night sweats, insomnia, headaches, tremors, nausea, appetite problems and mood swings. There are many other symptoms that can occur as well, so you should understand that there are many ways that the withdrawals can manifest in the human body. The individual differences between one person and another can also make it difficult to tell if a particular problem is happening because of the withdrawal from alcohol. This is an excellent example of how the professional services that are available at an alcohol rehabilitation center can help. In addition to providing the psychological support necessary to get through the withdrawals, these centers also provide access to resources, networks and other social services. This can help a person to learn how to live without drinking, which can be difficult for many alcoholics.
The symptoms of alcohol withdrawal may vary a lot from one individual to another. There are many differences between people who consume alcohol, and the degree of dependency may also be affected by things like the person's body weight, muscle mass and any other medical conditions that exist. In addition, the psychological effects of withdrawal are also related to the individual history. This may include domestic violence, childhood traumas and other serious events. Substance abuse is often used to mask pain, and the symptoms can be much worse for people who have untreated traumas that are driving the addiction. If you begin to experience symptoms during the first day after you quit drinking alcohol, then that is a sign that you could need professional help. Making the transition into sobriety is difficult for anyone, but this can be a critical period for certain people.
Severity of Symptoms
Severe cases may require additional intervention, and the rehabilitation process would start later in these cases. For example, some people will experience auditory or visual hallucinations within the first 24 hours after quitting. Existing medical conditions might also be aggravated during this period, which can be dangerous for people who already have heart conditions or high blood pressure. In addition, there is often a good amount of mental disorientation that can occur when you are in the withdrawal period. This can make it difficult to communicate effectively with other people, make good decisions or handle your daily responsibilities. Excessive emotions often accompany the withdrawal period, and this can become dangerous. In serious cases, domestic violence is likely to happen unless there is some kind of intervention.
Alcohol Rehabilitation Arizona
Learn how to get the help that you need in order to deal with the effects of withdrawing from alcohol. There are people who are trained and ready to help you recover from this difficult problem. Protect your family and friends by relying on the services provided by trained and experienced professionals. Dependency on this substance can create symptoms that are uncomfortable, and family members or friends might not be able to understand what is happening. If you are concerned about your safety, and the well-being of the other people in your life, consider using the services provided at a facility for alcohol rehabilitation Arizona at Desert Cove Recovery.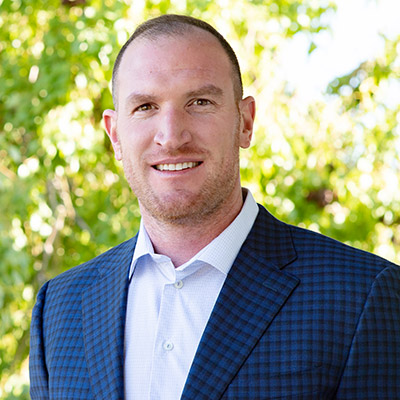 Blake Nichols is the Director of Operations at Desert Cove Recovery. Blake battled his own addiction to drugs and alcohol and was given the gift of recovery at the age of 23. Since 2008, Blake has dedicated his life and career to the field of addiction. He has experience in all aspects of addiction treatment including direct care, admissions, marketing, and administration.
Blake feels that the greatest reward of working in the recovery field is being part of the transformation that a person goes through from the time they arrive and begin treatment, through the hard work and the Miracle of recovery, and ultimately the change into a confident and capable person ready to carry the message of recovery.
"My career has focused on serving others. I have accepted ownership of my responsibilities as that is the key to working at the highest level of professionalism. I have worked to be positive and offer solution-based suggestions in my work and personal life."