Myths of Opioid Addiction
The news is bleak and the numbers are staggering. Opioid use in the United States has been on a sharp incline over the past two decades. The number of fatalities, however, how increased at an exponential rate since the late 1990's. In fact, according to the Centers for Disease Control, the number of overdose fatalities has:
Increased five-fold since 1999
Doubled since 2010
Soared by 25% since last year
And there seems to be no end in sight. The deaths from opioid use have reached and remain at record levels throughout much of the nation.
These are devastating blows to communities where addiction has reached epidemic levels. Closer to home, addiction can be shattering to both the individual and their family. Although the causes of the increased use to opioids are many, myths of opioid addiction can exasperate efforts to make progress on the issue. Here are just three myths and rumors not only causing hysteria, but barriers to real solutions.
Continued after image…
Myth #1: Opioid Addicts Can Detox On Their Own
Detox, short for detoxification, is the process of a drug user or alcoholic allowing the body to naturally cleanse itself. On the surface, this method may appear to be a leading solution for an opioid addict. However, "detox" is only part of the process of breaking an opioid addiction.
Similar to other addictions, supplementing the natural detoxification process with FDA-approved medications, medical assistance, and counseling dramatically increase success rates. One key component is implementing behavioral health management.
Breaking addictions is a two-pronged process. On one side, the body must be prepared and properly nourished for the physical toll which accompanies detoxification. On the other, mental fortitude is necessary to endure psychological effects individuals will experience. For both, self-detoxification not only can be ineffective, it may put an addict into a worse state than before.
Myth #2: Opioids Are the Most Effective Chronic Pain Drug
This may be perhaps one of the most common myths of opioid addiction. With the sheer number of opioid prescriptions written each year, one would believe this is indeed true. But it's not. There have been studies which have shown opioids perhaps could be the worst drugs available for chronic pain.
Working as well as other drugs, opioids have a unique quality. They can actually increase an individual's tolerance to pain over time. As the pain tolerance rises, so too are the potential negative effects of opioid use including addiction, cardiac arrest, and other threatening outcomes.
There are many less expensive but just as effective non-opioid medications on the market today. From ibuprofen and acetaminophen to lidocaine and capsaicin, patients should have discussions with their physician about alternatives.
And beyond pills, chronic pain sufferers should explore other options, with the guidance of licensed providers. For example, simple steps such as increased exercise and a healthy diet can go a long way to reducing pain symptoms. Alternative treatments may also be effective. Spinal manipulation, acupuncture, and electric stimulation therapy are methods gaining attention in not only managing but reducing chronic pain.
Myth #3: Some is Good, More is Better
We've all heard the saying "less is more." Debates go on as to how true this statement may be in our daily lives. But when it comes to opioid use, more almost never is better.
Physicians are still learning how the human body regulates pain. There are a number of receptors involved and only a few of them react to opiates. When a low to moderate dose of opioid is effective, higher doses will likely provide no further improvement. This is because as the opioid dosage increases, the body's ability to use them doesn't change. The result is the body is left with an overage of the drug which the body must work overtime to flush out while increasing the body's resistance.
Often it is a better course of action to supplement the effective low to moderate opioid dose with a different type of medication. Two together may work better than either one alone, without the negative side effects. Of course, always discuss with your doctor or pharmacist about taking more than one medication at one time. This includes seemingly innocuous medicines such as cough syrups and common over the counter medications.
Understand the Signs of Opioid Addiction
As a close family member, it would be easy to believe you would know if a loved one was addicted to opioids. But for a handful of reasons this often is not the case.
Opioid addicts will attempt to hide their addiction from family and friends. Unlike other addictions, opioid users do not have as many telltale signs of addictions. Usually only in the most severe cases will physical and behavioral changes become apparent.
However, one area which may raise a red flag are changes in social behavior. When abusing drugs, users will cut themselves off from social media, avoid phone calls, and not respond to texts. Small talk may become almost non-existent. And interest in others can disappear.
If you suspect someone you care about may have a problem, let them know not only their friends and family are there for them, but specially trained experts. The community supporting those breaking opioid addiction is growing. By eliminating the myths of opioid addiction and showing the way to recovery, we can help to reduce the effects of the opioid crisis.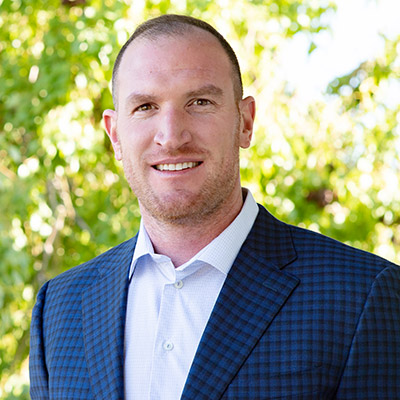 Blake Nichols is the Director of Operations at Desert Cove Recovery. Blake battled his own addiction to drugs and alcohol and was given the gift of recovery at the age of 23. Since 2008, Blake has dedicated his life and career to the field of addiction. He has experience in all aspects of addiction treatment including direct care, admissions, marketing, and administration.
Blake feels that the greatest reward of working in the recovery field is being part of the transformation that a person goes through from the time they arrive and begin treatment, through the hard work and the Miracle of recovery, and ultimately the change into a confident and capable person ready to carry the message of recovery.
"My career has focused on serving others. I have accepted ownership of my responsibilities as that is the key to working at the highest level of professionalism. I have worked to be positive and offer solution-based suggestions in my work and personal life."