Safe Injection Sites in AZ
Safe injection sites, also known as supervised injection facilities or "fix rooms," provide a medically-supervised facility where injectable drugs can be used safely and without legal repercussions.
These safe injection facilities are contentious. Critics and supporters alike have made arguments about their efficacy and usefulness. At present, are no safe injection sites in AZ or surrounding areas, but some states are considering implementing them as a harm-reduction strategy for battling the opioid crisis.
Locations of Safe Injection Sites
Worldwide, there are 66 cities with some form of medically supervised drug injection facility. The first North American location opened in Canada in 2004, and an experimental "underground" facility has been in operation at an undisclosed location[1] in the U.S. since 2013. However, the legality of these facilities is still hotly debated, and only a few states have discussed implementing them.
At present, cities in New York and California are considering[2] opening safe injection sites. Two facilities have been approved for opening in Seattle. If these facilities lead to positive outcomes, they may become more widespread. However, the controversy surrounding safe injection facilities continues to grow.
Continued after image…
How Do Safe Injection Sites Work?
The idea behind a supervised injection facility is to reduce the risk of overdose and disease associated with injectable drugs. Opioid overdose kills tens of thousands of people each year and is a leading cause of death. Staff members at supervised injection facilities would have access to the overdose-reversal drug naloxone, reducing the risk of death.
Additionally, reusing and sharing needles can cause the spread of disease and infection. Providing drug users sterile, fresh needles and a way to safely dispose of them should reduce the spread of HIV, hepatitis and other similar diseases. In this way, these facilities are meant to protect public health as well as the health of individual users.
These facilities would also provide information and resources regarding drug rehabilitation and recovery programs. By providing a safe location for drug users to receive health and social services, a line of communication can be opened that may encourage more addicts to seek treatment.
Pros and Cons of Safe Injection Sites in AZ
It's too early to tell whether supervised injection facilities might become the norm in the U.S. Despite some evidence that these facilities may reduce the overall numbers of drug-related deaths, many opponents simply are not comfortable with allowing illegal drug use to be condoned.
The current administration has tended to side with the "war on drugs," and many people are in favor of stronger legal repercussions against the sale and use of drugs. Having a safe place to inject drugs without fear of legal punishment may encourage more people to begin using drugs. In other words, the fear of legal repercussions or safety concerns may be preventing some people from engaging in drug use. Removing these fears may actually make the opioid problem worse, not better.
Another concern about these facilities is that they currently illegal at the federal level[3]. Although states can institute these policies themselves, federal law still rules against them. This means that government oversight over these facilities and the drug policy in general will weaken, and laws and regulations may vary between states and locations. This could cause confusion and potentially create safety concerns.
A Multi-Faceted Approach to a Complex Problem
The drug problem gripping the nation is complex, and no single solution will solve this epidemic. Addiction is complicated. It is affected by mental health, socioeconomic status, genetic predisposition and more. A variety of individual and systemic factors create and support drug abuse.
Only a holistic approach that considers the individual needs of drug users and the systems in place to offer support, recovery and intervention can truly provide long-term solutions. Harm reduction techniques may prove to be a temporary bandage for a bigger issue, but exploring the possibilities and analyzing their effectiveness can still help move us toward solving the drug crisis.
There is one thing that is certain: Drug users require resources and assistance to overcome their addictions. Whether or not safe injection sites and other harm-reduction strategies are implemented, drug rehabilitation facilities remain a cornerstone of helping individuals overcome their addictions and reclaiming their lives.
If you or a loved one currently suffers from addiction, contact us for more information about our addiction treatment programs and the work we do with the community in Arizona to aid recovery and prevent relapse.
Sources:
[1] https://tonic.vice.com/en_us/article/433ynj/theres-been-a-secret-safe-drug-injection-site-in-the-us-for-three-years
[2] https://www.washingtonpost.com/news/to-your-health/wp/2017/08/08/a-secret-supervised-place-where-users-can-inject-drugs-has-been-operating-in-the-u-s-for-three-years/?utm_term=.5dfa34757b5c
[3] https://www.amethystrecovery.org/pros-cons-safe-injection-sites/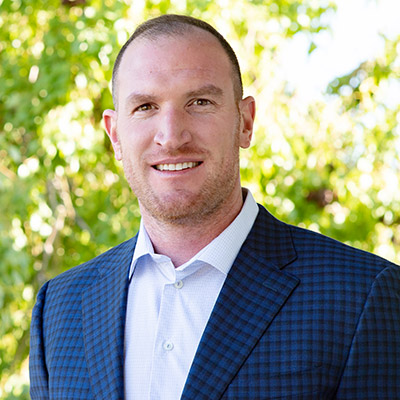 Blake Nichols is the Director of Operations at Desert Cove Recovery. Blake battled his own addiction to drugs and alcohol and was given the gift of recovery at the age of 23. Since 2008, Blake has dedicated his life and career to the field of addiction. He has experience in all aspects of addiction treatment including direct care, admissions, marketing, and administration.
Blake feels that the greatest reward of working in the recovery field is being part of the transformation that a person goes through from the time they arrive and begin treatment, through the hard work and the Miracle of recovery, and ultimately the change into a confident and capable person ready to carry the message of recovery.
"My career has focused on serving others. I have accepted ownership of my responsibilities as that is the key to working at the highest level of professionalism. I have worked to be positive and offer solution-based suggestions in my work and personal life."