Holistic Methods of Addiction Treatment
Addiction affects every part of a person's life. Relationships, career prospects, health, and spirituality can be damaged by a substance abuse problems. Drug abuse can also appear as a symptom of an issue with these or other areas of a person's life. Without addressing these underlying problems, true healing and recovery cannot occur.
Holistic addiction treatment looks at an individual as a whole rather than focusing on a particular problem at the exclusion of other factors. By meeting the needs of the patient's mind, body and soul at the same time, holistic addiction treatment plans are a more thorough and attentive solution.
Benefits of Holistic Addiction Treatment
The core belief behind holistic treatment is that an individual is more than the sum of his or her experiences and problems. Rather than isolating a specific issue like addiction and treating it in a vacuum, holistic treatments address concerns of the mind, body and spirit simultaneously.
This approach makes the most sense when you consider the power that addiction can have on a person's life. Addiction can be all-consuming. It determines how a person feels, how time is spent, the quality and nature of relationships and so much more. Eliminating an addiction without addressing these other aspects of a person's life may not be effective in the long term.
When a person is addicted, the substance at the heart of the addiction may become an all-purpose crutch to substitute for wellness and growth. Pain that is physical, spiritual or emotional in nature may be self-medicated through drugs or alcohol. When these substances are removed, the underlying issues must still be addressed.
Recognizing that sickness to the mind, body or spirit may be at the root of addiction is what separates holistic treatment from other types of drug rehab.
Continued after image…
Complementary and Integrative Therapies
Successful drug rehabilitation depends on a combination of an addiction cessation program and cognitive behavioral therapy. A program like the 12-step program provides a framework for combating and overcoming addiction within a supportive network of others in recovery. Therapy works to help a patient build better coping mechanisms and address the underlying issues that may cause addiction or exacerbate substance abuse problems.
On their own, each of these techniques is powerful. When combined, they provide a greater foundation on which a patient can build a new substance-free life. The greatest strength of the holistic treatment approach is the ability of one method's strengths to balance out another's weaknesses, and that is something we strive for at Desert Cove.
In addition to traditional drug rehab methods, holistic addiction treatment may also incorporate complementary and alternative or integrative medicine techniques:
Yoga
Acupuncture
Meditation
Nutritional intervention
Herbal medicine
Biofeedback
Reiki
Massage
Physical activities and exercise
Many holistic programs also take advantage of scenic locations. Being surrounded by nature can help to improve spiritual health and overall wellness, and the attractive atmosphere of these locations can ease the discomfort of people struggling with the decision to leave their lives for inpatient treatment at a facility.
Alternative medicine treatments are not scientifically proven to treat any specific ailment, but they have been shown to help some people with overall wellness, energy improvements, spiritual health or other benefits.
Stress relief is an important component of integrative therapy. Quitting an addictive substance is a tumultuous process that can cause significant upset and disturbance in an individual's daily life. Providing a way to cope with that stress and manage it productively can have a tremendous benefit.
A Personalized Approach to Drug Rehab
Not all holistic drug recovery programs offer the same treatments, and not every treatment will be effective for every patient. This is why it's important for recovery to be personalized and based on the needs of the individual. Taking the time to understand an individual's history, background, challenges and goals helps with tailoring the treatment plan and ensuring the best possible results.
For more information about our holistic treatment options and what services we provide, contact Desert Cove Recovery today.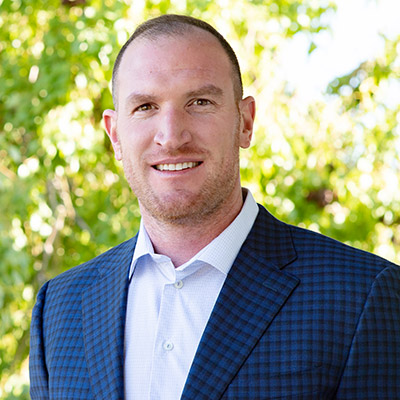 Blake Nichols is the Director of Operations at Desert Cove Recovery. Blake battled his own addiction to drugs and alcohol and was given the gift of recovery at the age of 23. Since 2008, Blake has dedicated his life and career to the field of addiction. He has experience in all aspects of addiction treatment including direct care, admissions, marketing, and administration.
Blake feels that the greatest reward of working in the recovery field is being part of the transformation that a person goes through from the time they arrive and begin treatment, through the hard work and the Miracle of recovery, and ultimately the change into a confident and capable person ready to carry the message of recovery.
"My career has focused on serving others. I have accepted ownership of my responsibilities as that is the key to working at the highest level of professionalism. I have worked to be positive and offer solution-based suggestions in my work and personal life."